My Greatest Place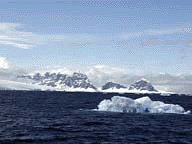 Antartcica
From: Dave

---


Is it the same type of place as one of the 7 Greatest Places?
Yes! It's an Icecap.


About this Greatest Place:
It has rivers, waterfalls its an Island and an icecape and a desert and has river deltas and a plateau! It has them all! You can freeze. Scientific research. It's the highest the coldest the driest. It has spectacular life forms
Add YOUR Greatest Place!
---

Greatest Places Online
Science Museum of Minnesota
© 2000