My Greatest Place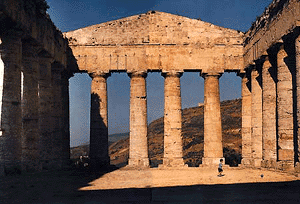 Sicily
From: Tiana

---


Is it the same type of place as one of the 7 Greatest Places?
Yes! It's an Island.


About this Greatest Place:
Sicily is the land of blended times, ancient and modern. It coaxes reveling in the sun and basking on the ruins. Writing, hiking, bicycling, nightclubbing, reading, swimming, flirting, experiencing the sun and culture of an ancient and mixed people. It's like a lost land where you can experience the inspiring past and the trendy present simultaneously.
Add YOUR Greatest Place!
---

Greatest Places Online
Science Museum of Minnesota
© 2000